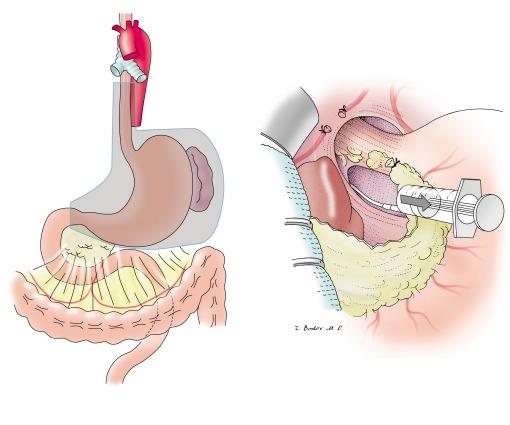 A Step of Total Gastrectomy for Prof. E. Moreno González (Madrid)
Drawing coloured by computer. I divided the DVD of the operation made by
Professor Moreno González into 18 steps. This is the first step with the area to be removed on display as well as the method of sample collection after opening the mediastinum.